Shopping
8 Stores with Gifts for Everyone on Your List
Bring home presents they'll love from these 8 specialty shops
---
Whether it be for the holidays, a birthday or just because, it's easy to find a unique gift for everyone on your list when shopping around West Hollywood. From trendy vintage stores and upscale boutiques to book shops and art galleries, here are eight of the best places to buy a gift in West Hollywood.
V Wine Room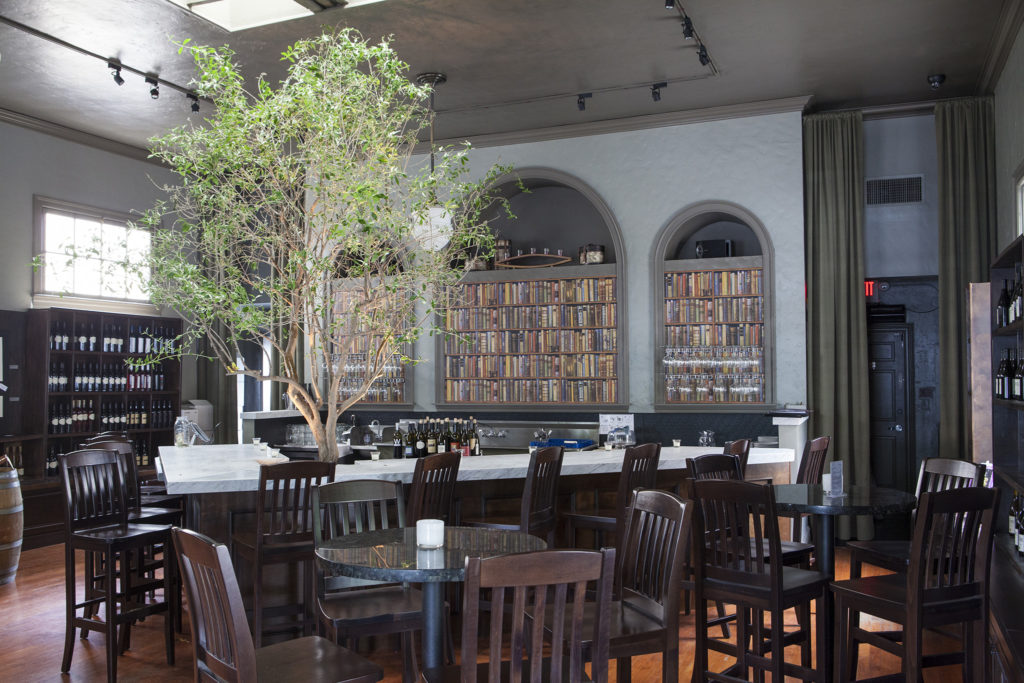 For an afternoon of sipping and shopping, stop by V Wine Room. This stunning-yet-cozy wine bar offers a wide array of flavorful and unique wines that make perfect gifts for the oenophiles in your life. The owner has incredible personal connections in the wine world and as such, you'll find moderately priced bottles with cool backstories. The staff is gregarious and happy to highlight labels that make thoughtful gifts for friends.
Maxfield
For the ultimate fashionista or your favorite art collector, this super eclectic collective is owned by Tommy Perse, the father of famed fashion designer James Perse. It's not likely you'll find visual cheer approaching this dark, gray stone building on Melrose, but what's within is perpetually remarkable. Elite names in fashion and one-of-a-kind and/or vintage pieces abound in a number of categories, from vintage Rolexes to new bags by Valentino and even an illustrated book by Andy Warhol.
Fred Segal Sunset
This 21,000-square-foot retail concept, with its series of interconnected boutiques, will answer many gifting needs. From books and baked goods to flowers, unique fashion finds and the latest health and fitness gear, you'll find something for nearly everyone on your list at Fred Segal on Sunset. The store also offers concierge services, including personalized shopping and gift wrapping.
Candle Delirium
A nice candle is a time-tested staple among gifts. Candle Delirium has a huge selection in all manner of scents, colors and sizes in addition to oils, room sprays, soaps, and more. Feel free to let your nose do the browsing at this aromatic shop.
Book Soup
For the book worm in your life, give them something from Book Soup. Loved by locals and tourists alike since 1975, this is a stalwart for a great spine-chiller, coffee table book, or a rather serious indulgence, from Dickens to Faulkner. There are more than 60,000 titles inside, as well as a great selection of magazines, comics and international newspapers.
The RealReal
It might seem odd to pick up a gift at a consignment store, but The RealReal specializes exclusively in luxury goods, including designer handbags, clothing, watches, art and home goods. In-house professionals ensure that every item is authentic and is in excellent condition, making this the ideal shop to find an eclectic and incredible gift for someone special. The shop also has a cafe where you can refuel before continuing your day of shopping.
The OK Store
Whether you're shopping for your coworker, best friend, parent, niece or nephew, OK the Store offers a wide array of gifts. This unique boutique has everything from children's toys and collectible books to sculptures, kitchen essentials and jewelry from designers like Carla Caruso and Jennifer Dawes. While at the store, don't forget to check out their Staff Picks, a curated collection of their employees' favorite items!
H. Lorenzo (HLNR)
Nestled in the Design District, H. Lorenzo (HLNR) is another hot spot to grab a gift that the fashionista in your life will cherish forever. In this sleek space, you'll find clothes, accessories and more from the likes of Vera Wang, Christian Dada, Claire Barrow, Phoebe English and more.
---
Updated from the original article written by Jenny Adams