About Us
Visit West Hollywood is a Tourism Business Improvement District (TBID) dedicated to positioning West Hollywood as the world's most vibrant urban oasis.
---
As a 501(c) non-profit organization, the West Hollywood Travel + Tourism Board markets the city as a first-choice visitor destination to business and leisure travelers by promoting an awareness of the city's unique location, image, businesses and industries.
The West Hollywood Travel + Tourism Board is accredited with Destinations International's Destination Marketing Accreditation Process (DMAP), which serves as a visible industry distinction defining quality and performance standards.
West Hollywood Travel + Tourism Board
Toll Free: (800) 368-6020
Local: (310) 289-2525
1017 N. La Cienega Boulevard
Suite 400
West Hollywood, CA 90069
What is a TBID?
A TBID, or Tourism Business Improvement District, is a unique funding model that allows destinations to designate funds specifically for destination marketing purposes, based on self-assessed hotel fees collected beyond the typical Transient Occupant Tax (TOT), or hotel bed tax. TBIDs can also be called Tourism (or Business) Improvement Districts (TID/BIDs) or Tourism Marketing Districts (TMDs), depending on the destination.
Today, there are more than 130 TBIDs globally, and growing, but West Hollywood was the first!
Learn more about our TBID, and other West Hollywood Business Improvement Districts
Organization History
The West Hollywood City Council established the West Hollywood Business Improvement Area and the Hotel Marketing Benefit Zone to promote West Hollywood as a travel destination in 1989. While the business improvement district was one of the first in the area, other nearby cities had since formed similar organizations that began to vastly outspend West Hollywood in tourism marketing efforts.
Thus, in 2014, the city created the new West Hollywood Tourism Business Improvement District, funded by an increase in the hotel assessment, to address this imbalance and continue positioning the city as a top travel destination in Southern California and beyond. In a city of only 1.9 square miles, West Hollywood now has 20 hotels and an annual visitor economic impact that has grown to more than $1.83B USD in direct visitor spending.
---
Our Team
Tom Kiely – President & CEO
Jeff Morris – Chief Marketing Officer
Sean Keliiholokai – Chief Sales Officer
Vicki Heitland – Vice President, Administration
---
Board of Directors
Executive Committee
Rod Gruendyke, Chair
General Manager, Sunset Marquis Hotel & Villas
Shadi Omeish, Chair Elect
Area Managing Director West Coast and General Manager, 1 Hotel West Hollywood
Bill Karpiak, Past Chair
General Manager, Ramada Plaza West Hollywood
Jeff Kulek, Secretary
General Manager, The London West Hollywood at Beverly Hills
Board Members
John Adler, Managing Partner Faring/Robertson Lane
Chris Bonbright, Principal, Avison Young
David Combes, Executive Director, Botanical Hospitality Group
Sheldon Duncan, Senior Vice President, Marketing & Brand Management, Universal Studios Hollywood
David Hoffman, General Manager, Pendry West Hollywood
Carl Hubbard, General Manager, Mondrian Los Angeles
Gulla Jondsdottir, Principal, Atelier Gulla Jonsdottir
Brett Latteri, Owner, The Den on Sunset
Mark E. Lehman, Law Offices of Mark E. Lehman
Todd Metzger, Regional VP of Operations, Springboard Hospitality
David Stanton, General Manager, The West Hollywood EDITION
Julian Tucker, General Manager, Andaz West Hollywood
---
In Memoriam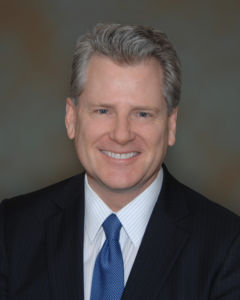 In December 2015, Visit West Hollywood's President and CEO Brad Burlingame passed away, leaving an 18-year legacy on the organization, city of West Hollywood, and California tourism industry. A remarkable visionary, Burlingame served in leaderships roles on numerous boards and associations. Burlingame was past Board President of the Western Association of Convention & Visitors Bureau (now DMA West) and a committee member for Visit California. He served on the Board of Trustees for DMAI Foundation, in addition to serving as the California Travel Association Chair and helping to create the CalTravel PAC.
Burlingame's groundbreaking strides in the industry did not go unnoticed, as he was an awardee of Travel and Tourism Marketing Association's Anastasia K. Mann Leadership Award and CalTravel's Norman F. Clark Tourism Champion of the Year, in his memory. In 2013, Burlingame was awarded DMA West's Spirit of Leadership award, which has since been renamed the Brad Burlingame Award in his honor in 2016. Burlingame was also one of four industry leaders to be inducted into the 2016 Destination Marketing Association International (DMAI) Hall of Fame, an honor given to individuals who have left a significant mark on the destination marketing industry. Visit West Hollywood continues to work and support its mission to market the City of West Hollywood as a top choice visitor destination.