Stay Awesome
In West Hollywood
Stay in the heart of LA
West Hollywood is at the cultural and geographical heart of the Los Angeles region, surrounded by must-see hotspots in every direction. If you want the true Southern California experience, booking a hotel in walkable West Hollywood will give you convenient access to everything and situate you in one of the hottest hubs of LA.
You could easily fill an entire vacation exploring West Hollywood's trendy food, art, nightlife and shopping scenes. Lounge by a sparkling rooftop pool at some of the poshest hotels in Los Angeles. Play in the stomping ground of rock 'n' roll legends on the world-famous Sunset Strip. And discover LA's most vibrant LGBTQ neighborhood as you take in one of the liveliest street scenes in the city.

Explore West Hollywood:
View Our Digital Visitors Guide
Browse Hotels
Find Things to Do
See Events & Festivals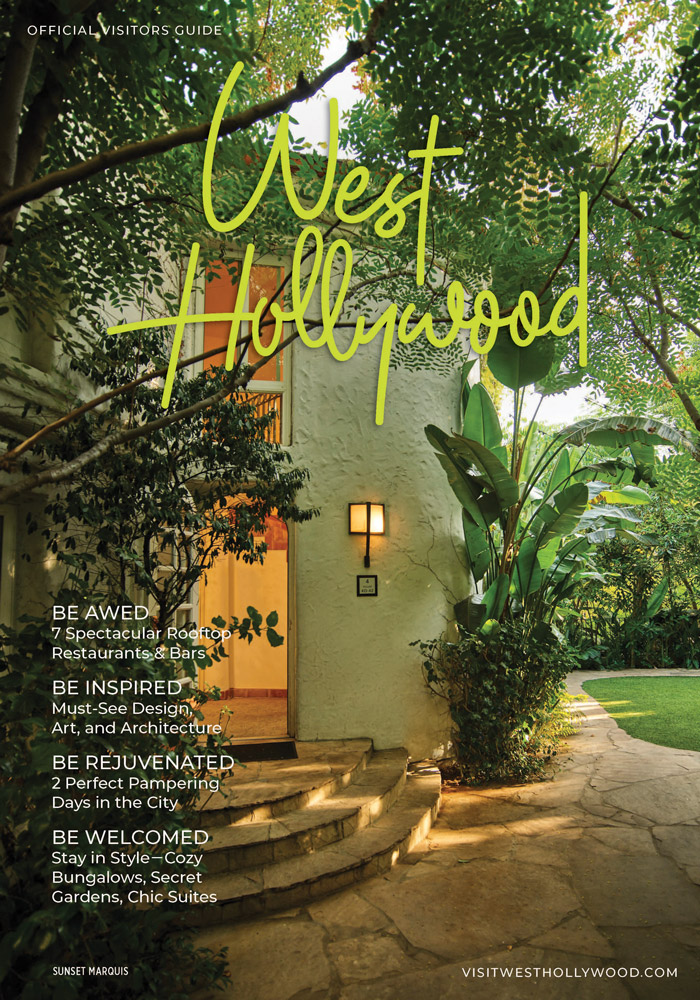 West Hollywood Neighborhoods
Santa Monica Blvd
Nowhere is Route 66 more diverse, fun and walkable. Explore Santa Monica Boulevard and experience the freedom to be yourself and to live life your way.
SEE MORE
Design District
Home to California's premier high-caliber design, art, fashion and all things cultured cool, you'll love browsing and buying in this cultural destination.
SEE MORE
Sunset Strip
This most famous stretch of Sunset Boulevard begins and ends in West Hollywood, and like the city it calls home, it is constantly breaking new ground and reinventing itself.
SEE MORE