Arts & Culture, General
Adair Curtis: What I Love About West Hollywood
One of the country's most sought after interior designers, Adair Curtis, shares his love of design and West Hollywood.
---
West Hollywood is an interior design mecca, and no one knows that better than Celebrity Interior Designer and Co-Founder of JSN STUDIO, Adair Curtis. While you might recognize him from the hit Netflix series Styling Hollywood, there's so much more to learn about Adair and his love for West Hollywood.
Here's an excerpt from our video shoot with Adair.
---
How do you describe the creative culture of West Hollywood?
Adair Curtis: I'm a native New Yorker, born and raised. New York is always described as having a certain energy—a pulse. I've found that no matter where I go in the world, there's really nothing to match the energy of New York. But when I came to Los Angeles almost 10 years ago and stumbled upon West Hollywood, I realized the energy and vibrancy that you feel in West Hollywood matches the energy and vibrancy as New York. West Hollywood feels like home to me.
That pulse, the people, the lifestyle—it all reminds me of what I knew growing up, so I felt really comfortable as soon as I got here. I fell into a community. If you know anything about moving from the East Coast to the West Coast, it's all about your community and the people that you vibe with, work with, grind with and dream with every day. You're able to find that in the people here in West Hollywood.
How has being in West Hollywood shaped your life as an interior designer?
AC: As a Designer, residential interior design is my jam. It's the thing that I really love and I'm most passionate about. West Hollywood offers you so many different visual things to take inspiration from, whether that's beautiful Spanish homes, Mediterranean homes, gorgeous mid-century modern homes, beautiful hotels—there's design everywhere. West Hollywood is steeped in design. And I'm able to find inspiration around every corner, in every nook and cranny.
I would say one of the biggest inspirations that I find design-wise in West Hollywood is the Pacific Design Center. It is chock-full of showrooms. And whether that be fabrics, whether that be furniture, kitchens—you name it, it's all there. I spend a ton of time there and that's part of my daily life in West Hollywood as a designer.
What is a typical day like for you in West Hollywood?
AC: A typical day for me starts with walking with my 90-pound goldendoodle early in the morning, before anything is open. The city is really quiet, at that hour. I'll grab an espresso and take in the city in all its beauty and splendor. And then when it comes time to go to work, I'll visit a place like the Pacific Design Center. I'll grab samples, look for furniture pieces for projects I'm working on. Everything is not in the PDC and that's great, too! Because then I can walk to a place like Boundary which has one of my favorite lines, the Delcourt Collection, and really be inspired by so much of what's happening in the city to take and infuse into my projects.
What about staying mentally and physically healthy in the city? Has that changed for you going from New York to L.A.?
AC: I've always been interested in optimal health. It's something I really care about. It seems like everybody here cares about the same thing. You're either going to a gym, you're working out outdoors. There's activity at every age range. Los Angeles is one of the few places that you can go from the beach to a mountain all in the same day and then have time to get dinner at some beautiful rooftop restaurant.
Can you talk about the people who inspire you?
AC: West Hollywood is a town full of entrepreneurs. I'm inspired by other entrepreneurs; small business owners who have a dream. They have a passion, they follow that passion and it brings them to a place like West Hollywood. They find their clients, their customers, their community. When you see someone else winning, you feel you have a chance and are inspired to win. I like that. It motivates me.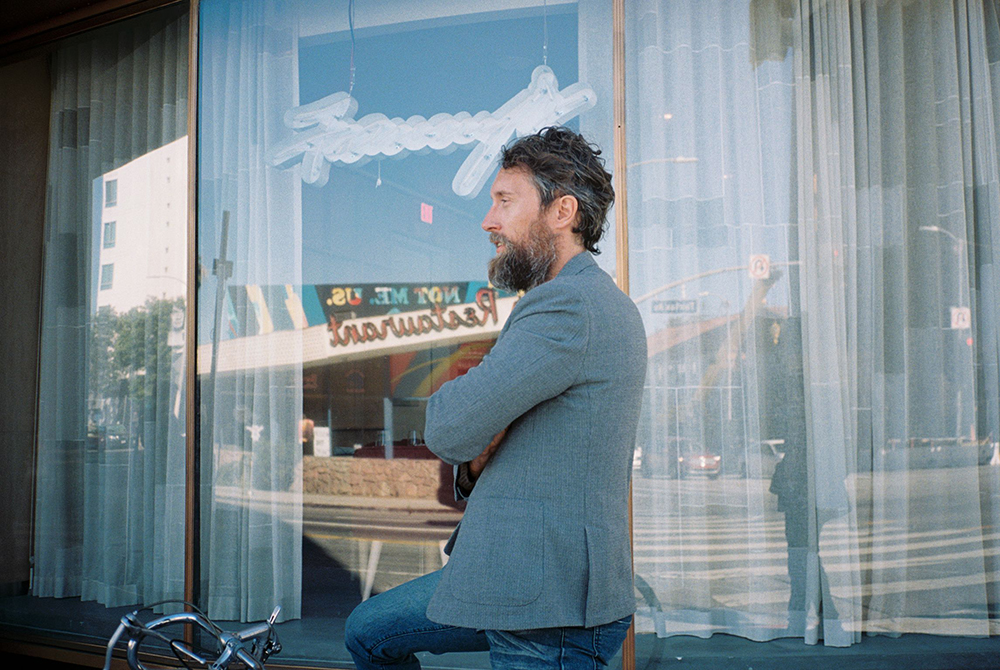 Meet More Creators of West Hollywood