LGBTQ
West Hollywood was the site of the world's first permitted Pride parade in 1970. This year, the inaugural WeHo Pride Weekend took place June 3 – June 5 with a host of activities, including the WeHo LGBTQ Arts Festival, OUTLOUD Raising Voices Music Festival, WeHo Pride Parade and many more.
As the epicenter of LGBTQ culture in Southern California, West Hollywood is proud to take pride in the fact that nearly 40% of the population identifies as LGBTQ. Visitors can expect a safe, welcoming urban environment that was built on the needs and interests of the community.
For LGBTQ travelers, here's a lot to love about West Hollywood, including one of the world's most vibrant LGBTQ nightlife scenes, sleek designer hotels and easy access to the countless cultural and sightseeing landmarks in nearby Los Angeles.
Top Attractions & Things to Do
West Hollywood is bursting with LGBTQ-friendly restaurants, local coffee shops, indulgent day spas, sensational shopping and outstanding art galleries.
Don't miss the West Hollywood Design District, home to more than 300 art galleries, fashion boutiques, interior design showrooms and outdoor cafes with awesome people watching. You might even run into celebrities shopping for new home furnishings. Or, bop on over to the legendary Sunset Strip—a fashionista's dream by day and a nightlife hub by night. The Strip is home to lively bars, Parisian-style restaurants, a plethora of high-end shops, fantastic bookstores and several spas.
LGBTQ-friendly Nightlife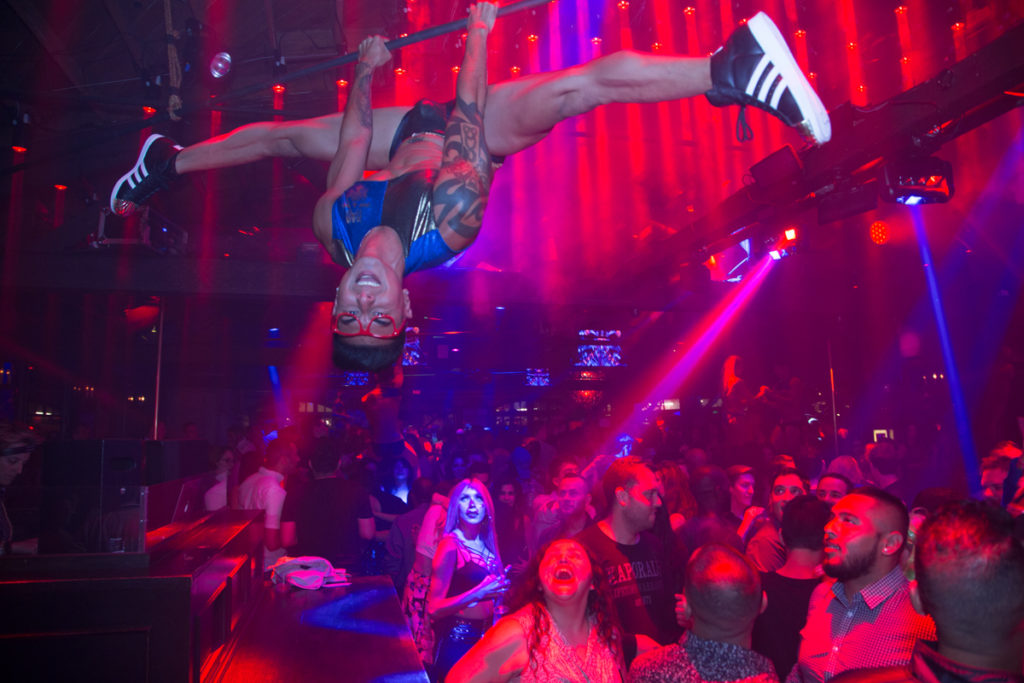 When it comes to nightlife, Santa Monica Boulevard is where it's all happening, with hot spots ranging from pulsing dance clubs to friendly neighborhood dive bars. If you're on the west side of the boulevard, we recommend stopping by The Abbey, Revolver, Fiesta Cantina, GYM Sports Bar, Micky's, Heart WeHo, or Stache. If you're on the east, head on over to Hamburger Mary's for a night (or brunch!) you'll never forget.
Places to Stay
Some of the sleekest, chicest hotels in Los Angeles are right here in WeHo. Spend your afternoons lazing beside a glamorous rooftop pool at The London West Hollywood at Beverly Hills, Andaz West Hollywood or Mondrian Los Angeles. Ramada Plaza Hotels & Suites is located in the heart of the action on Santa Monica Boulevard, buzzing with pedestrians, shops, outdoor cafés and bars. Spacious all-suite properties like the Petit Ermitage, Montrose West Hollywood, Le Parc Suite Hotel and Chamberlain West Hollywood are within easy walking distance of Santa Monica Boulevard, and the design-forward La Peer Hotel.
No matter where you stay in West Hollywood, you can rest assured that you'll have a safe and welcoming experience.
Explore More LGBTQ West Hollywood: