Eat + Drink Week 2022
Join us for 10 days of amazing food and drink menus and special offers from some of your favorite West Hollywood restaurants and bars.
---
Whether you're in search of the perfect ceviche, the smokiest old fashioned, the spiciest Asian noodles or a crisp bottle of bubbly, you'll find it all here during West Hollywood's Eat + Drink Week, October 21-30.
During Eat + Drink Week, West Hollywood will showcase its best in gastronomy, from exotic, international cuisine and innovative cocktail bars to incredible wine lists and award-winning restaurants. In West Hollywood, we have a history of loud rock, colorful culture and unforgettable extravagance—and this festival will celebrate it all.
Top Tier Bites & Sips
Nestled just outside of L.A., West Hollywood is a mecca for foodies seeking unique dishes, crafty cocktails and uninhibited luxury. From the Sunset Strip to Santa Monica Blvd., you'll find Michelin-rated eateries, bars offering world-class mixology and various other hidden gems around nearly every corner.
Book a reservation at some of these coveted tables during Eat + Drink Week for truly one-of-a-kind experiences. Many participating restaurants will be offering special menus and chef tastings as well as deals and other offers.
Staycation or Vacation
The neighborhood is most famous for its music history, but coming in a close second might be the hotel culture here. West Hollywood is the ideal option for visiting L.A. from another city, and equally adept at presenting locals with an unforgettable break from the daily monotony. Experience a few fabulous days of Eat + Drink Week by booking a room at one of our luxurious hotels, many of which offer amenities such as rooftop pools, world-class restaurants and swanky cocktail bars.
Explore all hotels in West Hollywood. >
Explore More Places to Eat & Drink in West Hollywood
Top Hotel Bars & Restaurants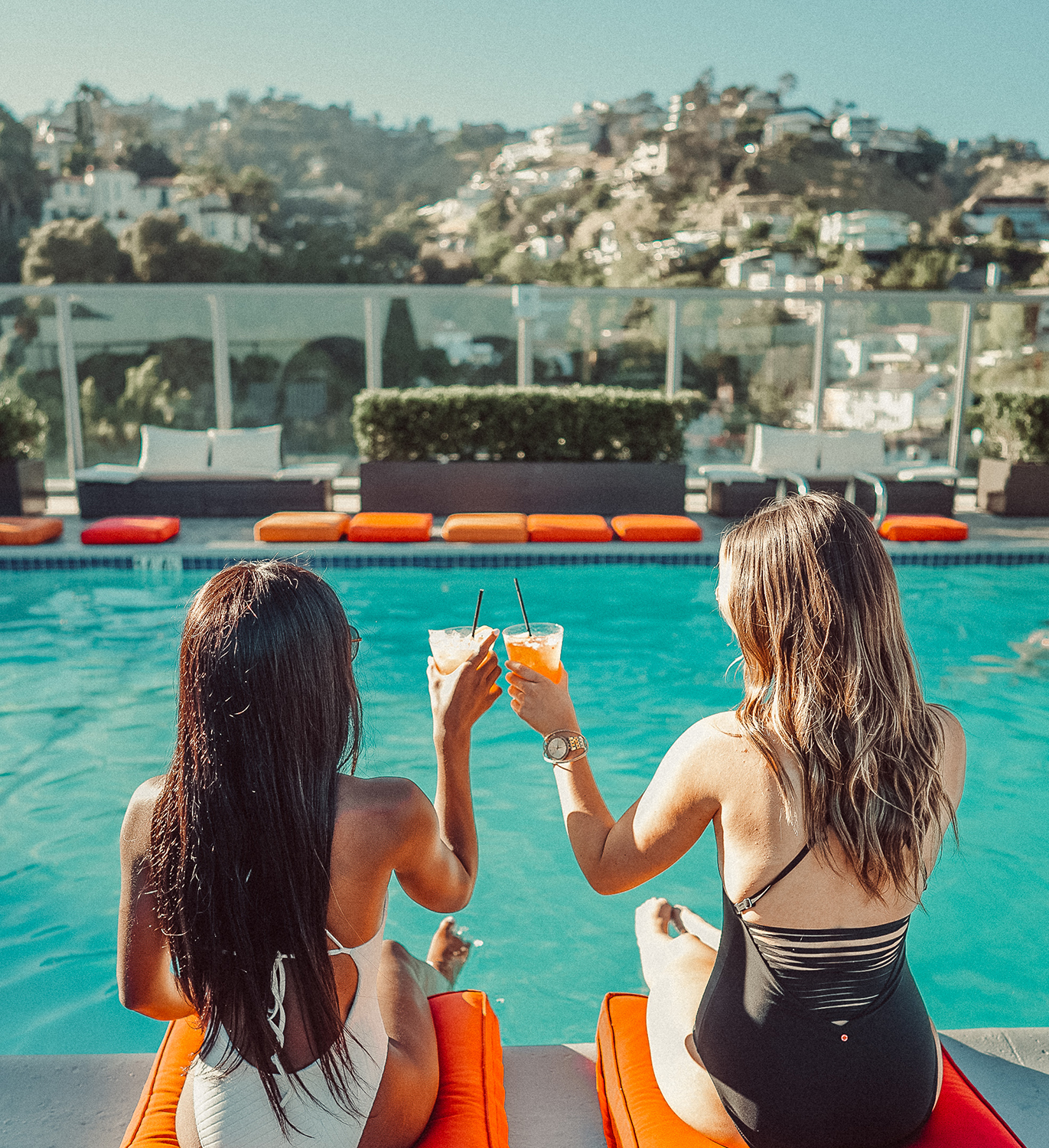 9 Hottest Rooftop Bars in West Hollywood
Best Outdoor Dining in West Hollywood